I'm not offended by breast feeding, at some point they will stop… When it suits them!

I do however think the pose is deliberatly provocative and attention seeking.
BrabbleRabble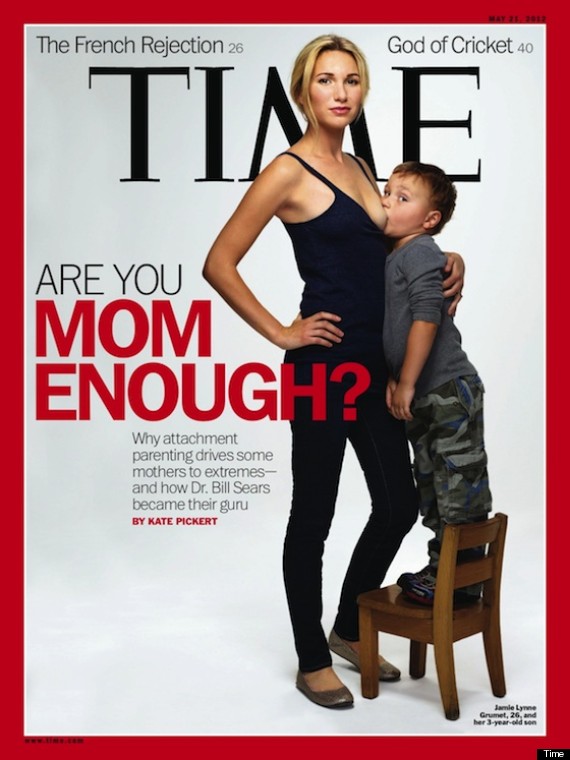 Jamie Lynne Grumet's three-year-old son stands on a chair to reach her mother's breast for a sip of mommy milk. Some find nothing wrong with the photo, but a Today Show unofficial poll of 122,000 viewers revealed that 77% of respondents said "I don't want to see that." Perusing some of the comments online, I found that many people thought the boy was much too old to be breastfed, with some people considering it to be akin to molestation. FOX's Dr. Keith Ablow is outraged by the image, considering it a form of psychological torture of the child:
In a way, while looking at the Time magazine cover, we are all Grumet's son and may know something of his possible plight:  finding her a compelling and dramatic presence, seduced by her combination of sex appeal and motherhood—unable, in fact, to detach from her.
Ablow's interpretation of this photo is far…
View original post 809 more words