Your forcing women to have the procedure… Forcing. That's the point, it's a disgrace.
In America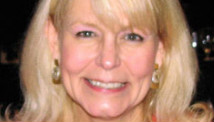 Editor's note: Melinda Fredricks is vice chairwoman of the Republican Party of Texas and a member of the Texas Federation of Republican Women. In 2008, she was appointed by Gov. Rick Perry to the Texas Alcoholic Beverage Commission. In 2003, Perry appointed her to the Texas Medical Board, which licenses and disciplines physicians.  
For an opposing view, please click here.
By Melinda Fredricks, Special to CNN
(CNN) — Despite opponents' claims to the contrary, the real controversy concerning the newly enacted Texas Sonogram Law is that it took an act of the legislature to give women considering an abortion the information they deserve about this medical procedure.
Nonetheless, Garry Trudeau decided to make some ugly mischaracterizations of the law in his "Doonesbury" comic strip.
If it weren't for the damage his misinformation could create, many Texans would just laugh at Trudeau's ignorance. For one thing, he seems to think our…
View original post 798 more words